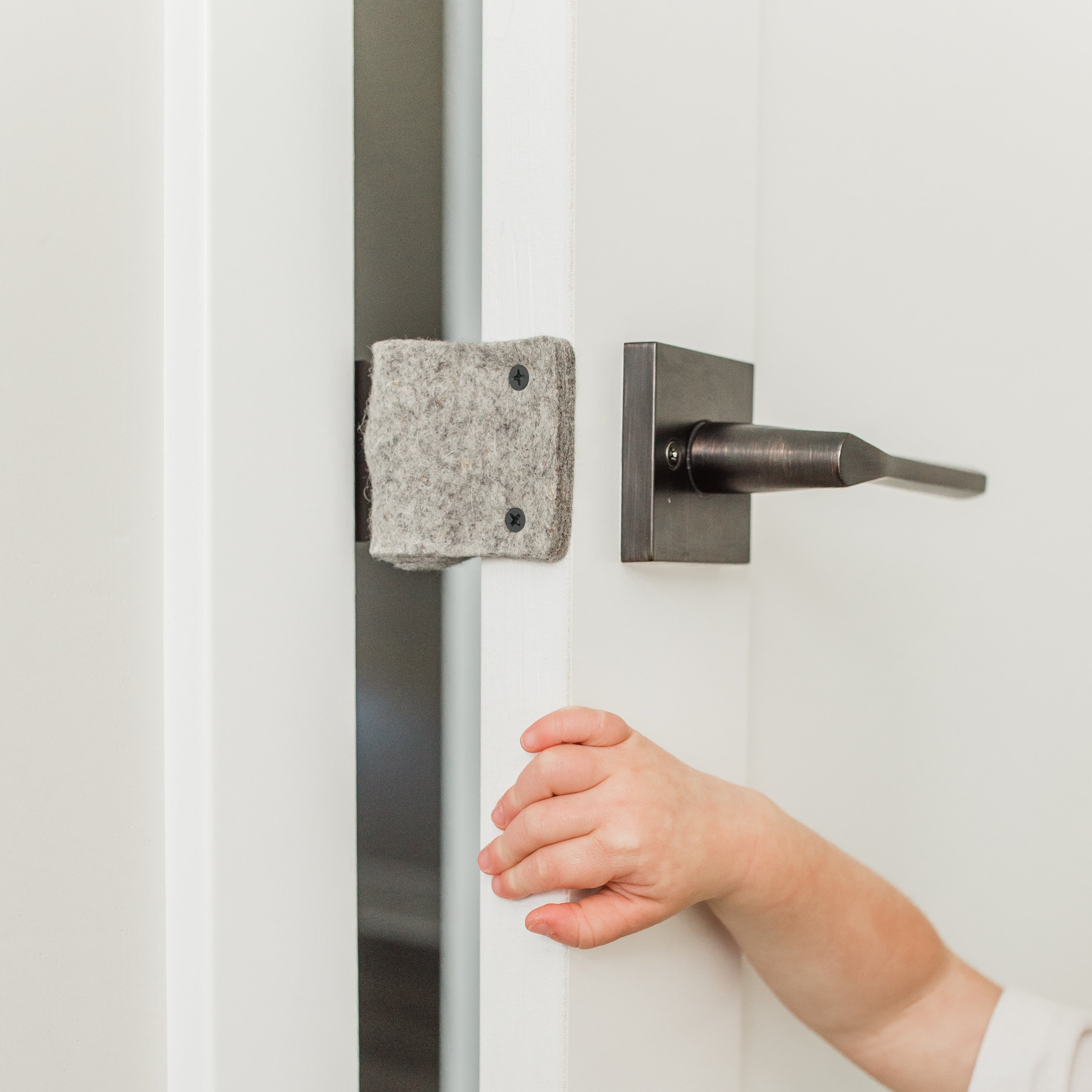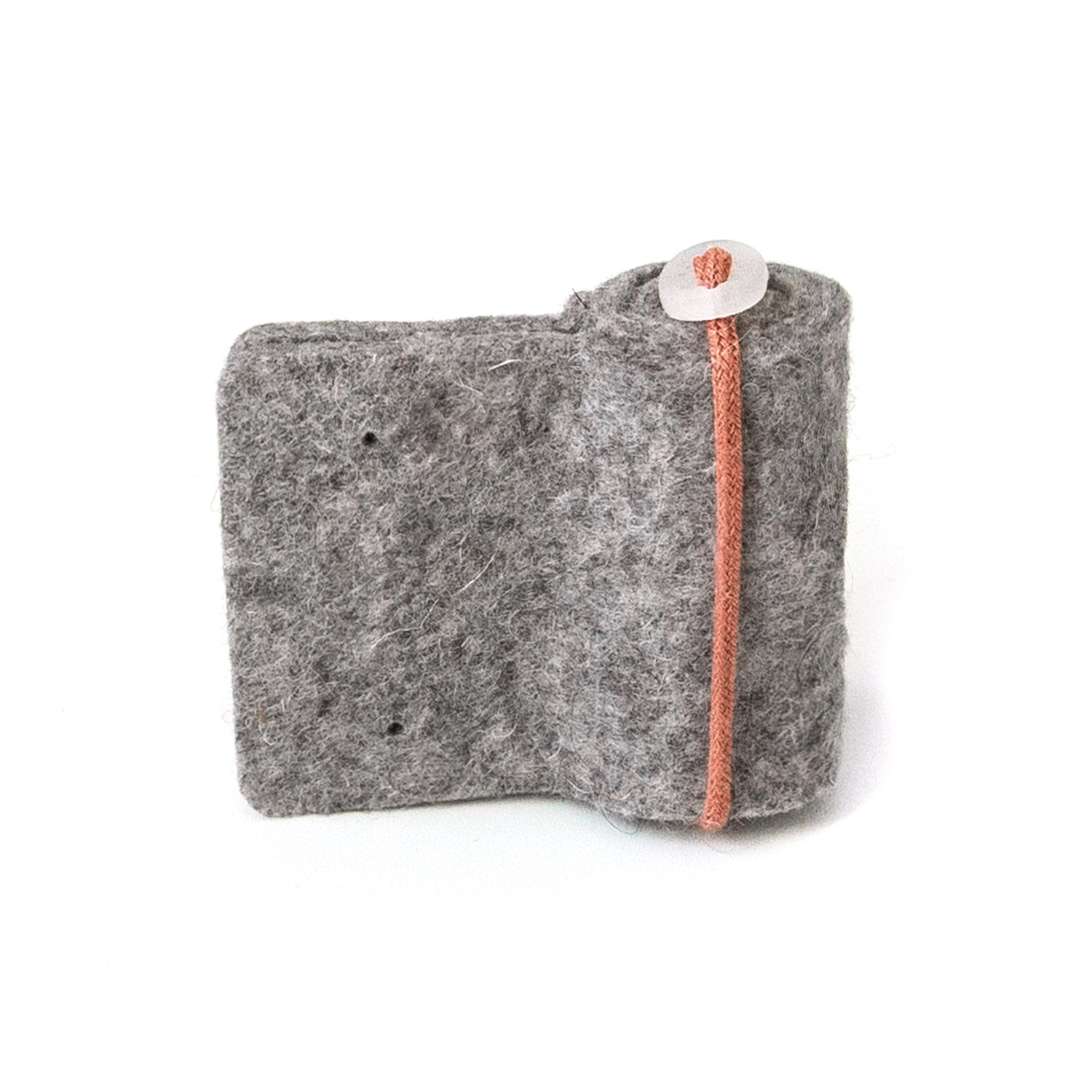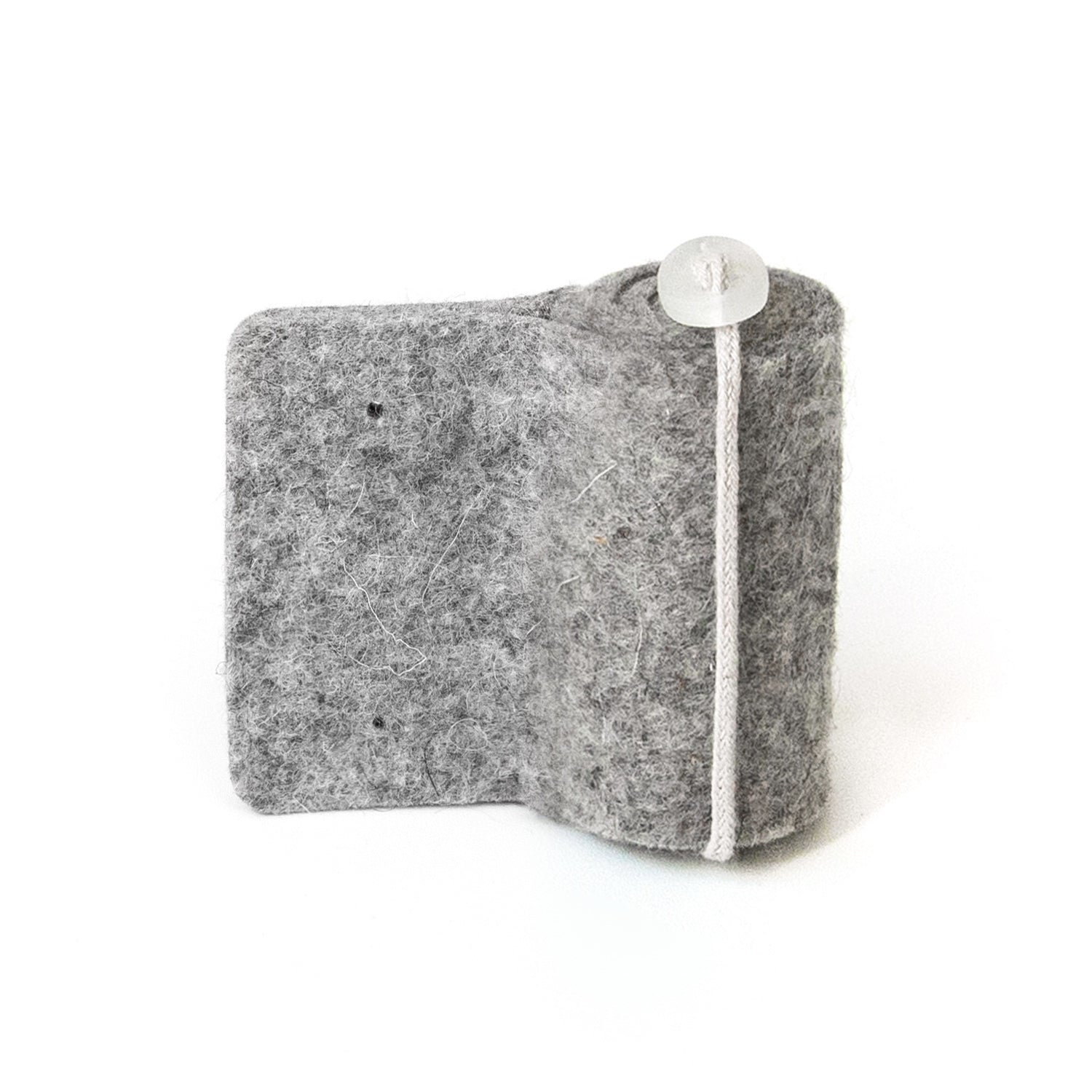 Door silencer & safety bumper
Quiet internal doors so your family can rest. Enter and exit baby's room silently without disturbing their sleep. No more accidental clicks, clangs, scrapes, or rattles when closing baby's door! Prevent doors from slamming, and protect little fingers from getting caught.
Made from high-density, abrasion-resistant wool felt
Free from dyes, chemicals, and flame retardants
Beautifully designed and handcrafted in Portland, Oregon
Patent pending
Great for…
Parents with infants, who need to keep baby's room quiet

Parents with toddlers and young children, who need to protect fingers and prevent door slamming
How it Works
The Shoosh has two different modes:
Silencing mode:
Quiets door noise by absorbing the impact of the closing door
Super strong felt prevents the door from ever touching the door frame
Bumper mode:
Prevents the door from closing entirely
Protects little fingers from getting caught between the door and the door frame
In both modes, the Shoosh:
Prevents metallic clicking sounds
Prevents young children from locking themselves in
Cannot be removed by young children (without tools!)
Will this work on my door?
The Shoosh fits many standard US size doors and door plates, but please measure your door before ordering.
Is your door about 1 3/8 inches thick? Make sure your door is no more than 1 1/2 inches thick.
Does the face plate have two screw holes 1 5/8 inches apart?
Is the gap between the door and the door frame at least 3/16 of an inch? (This is needed for the door to close fully with the Shoosh installed in silencing mode.)
If you answered yes to all three questions, then a Shoosh will work for you!
Easy Installation
The Shoosh installs easily with a Phillips screwdriver. To install:
Remove the two screws from your existing face plate.
Loop the cord around the doorknob.
Orient the Shoosh with the bumper facing away from the door frame (silencing mode) or with the bumper facing toward the door frame (bumper mode).
Reattach the screws through the Shoosh, securing it to the face plate.
Cinch the cord lock, so the cord is taught, holding the bumper snugly in place.
Enjoy the extra peace and quiet!
Guaranteed Fit & Easy Returns
If your Shoosh arrives and it doesn't fit on your door, just send us an email, and we'll process your return right away. Please include a photo of your door and face plate with the Shoosh next to it, so we can make it better next time.
Free Shipping
All Shooshes ship to you from Portland, Oregon, USA. Economy domestic shipping is free. You are welcome to upgrade to faster shipping, for a fee. For international shipping, please contact us.
The Shoosh Story
Hi! I'm Nora, inventor of the Shoosh, founder of Oolie, and mom to three little kids — none of whom are great sleepers! I started Oolie after facing my own sleep challenges to help other parents and families sleep well and get the rest we all need to grow, recover, and take care of each other.
When designing the Shoosh, I wanted something that was simple, beautiful, and sustainable. The Shoosh helps me cultivate a calm and peaceful home environment, where everyone gets the rest they need.
About Oolie
Oolie is a 100% woman-owned business that values social responsibility, sustainability, organic materials, beautiful design, comfort, and rest for the whole family. We are proud to be a Certified B Corp, which affirms our commitment to the highest standards of social and environmental impact, transparency, and accountability.

Questions?